I first started experimenting with Mailbox a few years ago but sadly it was bought out by Dropbox and promptly discontinued ? I went back to the native mail app and while it's come a long way, there are features I just can't live without anymore. After spending six months jumping between a dozen different apps I have found some amazing tools and eventually decided the best Mac mail app around.
Tl;dr; You'll want Airmail
Firstly, here are the main features which I need in a mail app, over and above what the native app can do:
Message snoozing – This has so many uses, mainly I like to push work emails back to the next day if I receive them after hours, and visa-versa for personal ones. Also handy to simply snooze emails until you have time later in the day, or have them come back before a related meeting. Essential for the Inbox Zero fans, or anyone who hates clutter.
Quick inline replies – Not need to open a new window to reply.
Auto-archive – When you send a reply the original message is automatically archived. Saves a click per email, nice.
In-app unsubscribe – An unsubscribe button in the main app toolbar so you don't have to hunt for the tiny link in the message itself.
Aliases – Multiple reply addresses for a single account. I route a lot of addresses through single accounts so being able to send from different addresses while remaining in a single account is important.
Mac/iOS sync – I check my mail on all devices so ensuring they all sync up is essential.
There are a lot of other popular mail features these days but most of them I don't use like send later, open tracking, link tracking, sharable messages, contact profiles, calendars, Apple Watch support… I just don't need the clutter!
Of all the apps I tried there were three which stood out as clear leaders. I didn't just install these for a day either: each one was my exclusive mail app for at least a month solid, I joined in on beta tests, Slack groups and forums, logged bugs and spoke to the devs – I was all in!
Here's the shortlist: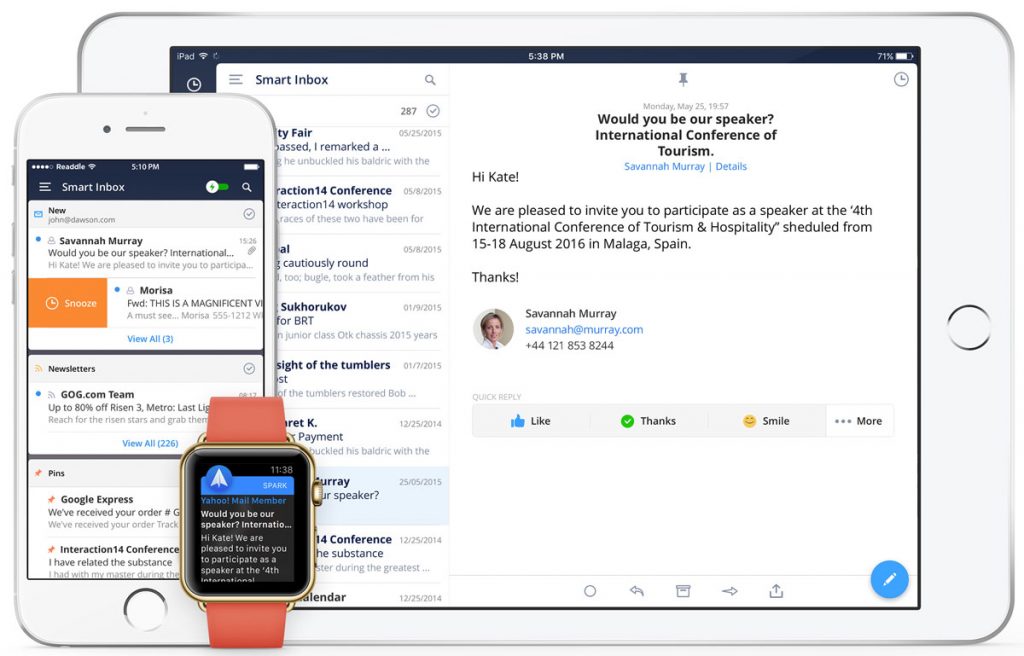 The underdog package! $9/month.
Nylas N1 is an open-source app with a lot of great features out of the gate. I really wanted to love N1, plugins are a great idea and handled well, it just got a bit unstable one you have a couple of third party plugins installed. Perhaps it's just a bit early to use this app for mission-critical mail, but it's off to a great start.
Spark is pretty flawless, if you want a stand-alone mobile mail app this is a very solid option. The biggest issue with this combo of apps is that they use two completely different services for their snooze services, resulting in messages not always arriving in the app your using at the time – that was sadly a deal breaker for me.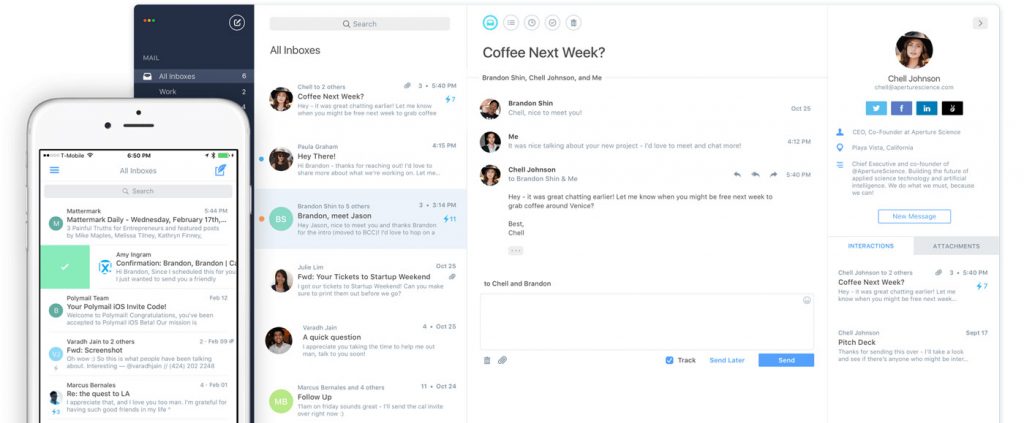 Free and cross-device.
I couldn't believe how good this was when I started, it's everything that I needed with cross-device sync. If you want all the features for free, this is the clear winner.
The amount of updates that this small team have been releasing is remarkable. The problem that I found was most of the new features were not of any use to me, and some real basic things were not getting resolved (such as inline images in messages and rendering without double scrollbar weirdness). I needed something more reliable for all of my business and personal mail.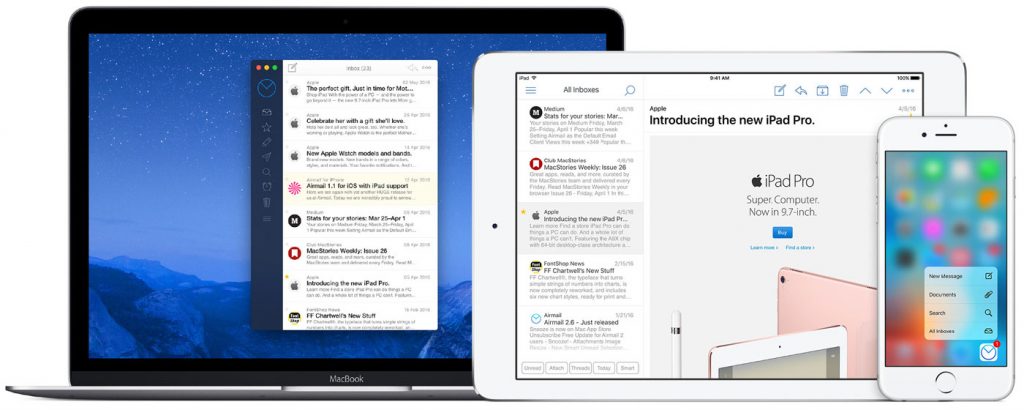 The holy grail of Mac mail. $15 for both apps, once-off purchase.
Airmail won hands-down for me and it's what I've been using ever since I found it. I wasn't sure if it was worth the cost but I managed to get onto the Beta test list and tried out out for free! I quickly realised there was no comparison so purchased the full version.
It ticks off all the essential features on my wish list (except for in-app unsubscribe but that will be in the next version). A few little bonuses are: syncing app settings between devices, nice 3D touch shortcuts, amazing levels of customisation if you want to dig deep, Dropbox sync for large attachments and other third party integrations, the ability to minimise the folder list on the left.
This all added up to an easy win for Airmail as the best Mac mail app alternative. Easily worth the price tag given how often I check my email ?