Andrew and I have had two evening meetings when the children are in bed.  After the second meeting (last Monday), my item to do was: make the book spreads clearer.  The reason for this, was the first draft spreads I was editing were 3cm x 7cm (approx), so getting quite hard to read.  I have 8cm x 16cm (approx) spreads made from creating cells in a Pages file (Mac) and enlarging it to a big size.
The pictures you will see are what I call "sketches."  But in reality they are stick figures and lines and curves with words around them.  As we refine our ideas the pictures will change until we know exactly what we want where and why.
The rectangles are based on 8 spreads (cover page not included here).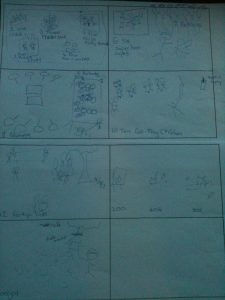 Nerdy Numbers – Party theme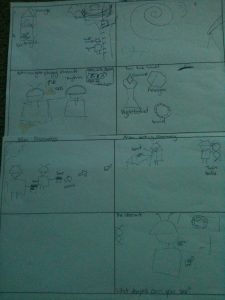 Sci-Fi Shapes – Astronaut theme
So I'm ready for our meeting tonight :)