We love the early stages of making the book, as it's when our creative juices are able to be unleashed.  We like to put all our ideas down and then tweak-or-delete later on. It's going to be fun to look back on these rough sketches once the book is finished and see how they grew into a professional product! Here are some of our ideas so far…
Ninja Fairy bread: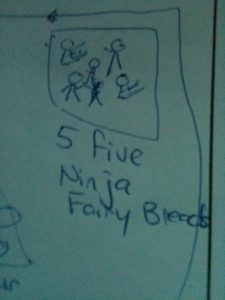 We made ninja fairy bread for our eldest's party last month.  We had quite a few boys coming to her party, so we mixed the fairy bread with some butterflies and some ninjas.
My big girl mis-heard me say something as "Zombie cake" on Sunday.  She was so confused when I told her that was a great idea to have Zombie cup-cakes in our numbers book.  Poor thing, but great idea – I'll be changing the pic's soon:)
One of my favourite programs is the Big Bang Theory.  I think the characters remind me of Andrew sometimes.  As we have an astronaut theme, we thought we could do a nod to them on the rocket ship.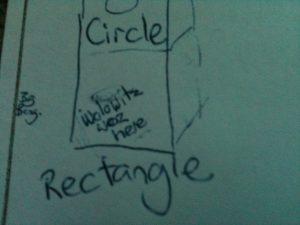 Andrew will be able to tell you what all these logos are Reddit; Sword Laser; Twit; The Nerdist; Triforce; Skyrim; Portal cube (I know some but I'll look up the rest soon).  So the next version should have the logos as balloons.  We plan to real-life test the logos before we use them in the book.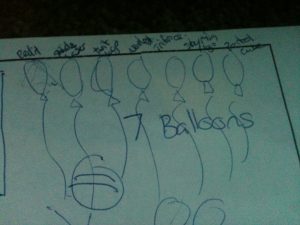 Andrew is very excited about deciding what cos-play pairs will be added.  So far we'll have a nod to Mario and Luigi.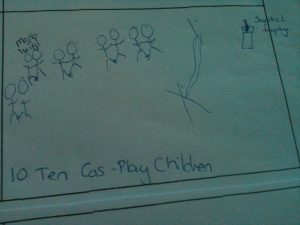 The Meaning of Life – to me it's having meaningful relationships with family and friends.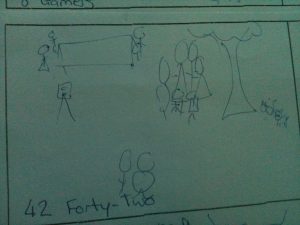 Ok, so this poster on the wall is my non-tech-person attempt to have a nod to the old TV series Alf.  The Venn Diagram will be: Astronauts love pies, they both have DNA; Aliens like Cats, the educational shape we are using is an ellipse.  I love this because it introduces children to Venn Diagrams as well as ellipses.  Will be interesting if it makes it to print.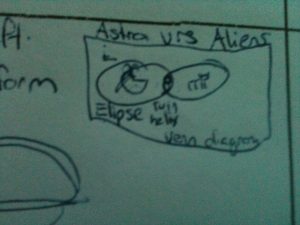 Do I have any old Alf friends out there?